SXBlue News
GENEQ was at INTERGEO 2014 Berlin, Germany.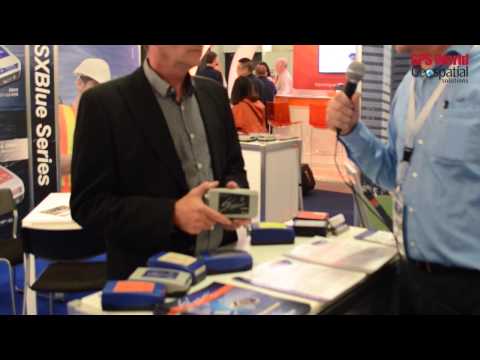 INTERGEO is the world's leading conference trade fair for geodesy, geoinformation and land management
Download our Flyer designed specifically for the Intergeo 201 Berlin show.
SXBlue Intergeo Flyer
Distributors Wanted
GENEQ is looking for new distributors in various countries around the world.
If you are interested in becoming a distributor of our SXBlue GPS/GNSS Series, please fill in the form here.
We will contact you within a few days.
GENEQ was at ESRI 2014, San Diego
iSXBlue II GNSS
The first Submeter GNSS Receiver Designed Specifically for the iPad/iPhone.
The iSXBlue II GNSS is a palm-sized receiver that delivers real-time, high accuracy performance using GPS/GLONASS satellites and free SBAS corrections for your iPad/iPhone. It's battery-powered lightweight design makes it the ideal choice of a variety of mapping apps including GIS, Forestry, Mining, Utilities, Agriculture, Surveying and Environmental, at a price you can afford.
Key Features:
• 100% iPad / iPhone Compatible
• Win Mobile / Android Compatible
• SBAS support for GPS and GLONASS
• High accuracy
For more details click here
To consult Press Release click here
SXPad Pro L1

All-in-one Handheld GPS Receiver

The SXPad Pro L1 is a submeter real-time high-accuracy GIS receiver that sets a new price/performance standard for GPS mapping receivers.
The sleek, handheld design of the SXPad Pro L1 is only overshadowed by its powerful, internal GPS receiver capable of tracking GPS L1 and SBAS. It's a single frequency receiver capable of real-time 60cm accuracy.
Key Features:
• 60cm real-time SBAS accuracy.
• Brilliant 3.7" outdoor-viewable color touchscreen.
• Rugged, waterproof, dustproof, drop-resistant. IP-65.
• Wi-Fi and 3G cellular.
• Microsoft 6.5 Professional
For more details click here